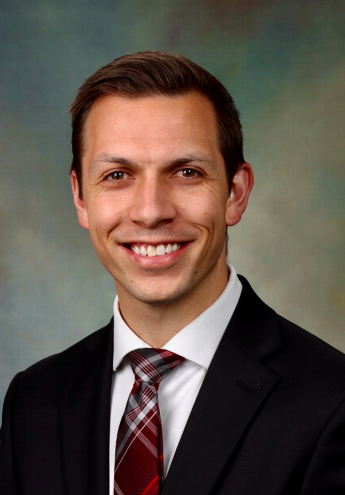 Mountain View Hospital is excited to welcome Dr. S. Ryan Hall to our team at Hinckley ENT. Returning to his native home in Ammon, Idaho, Dr. Hall is thrilled to return to the community where he was born and raised.
Dr. Hall graduated with honors from the University of Washington School of Medicine through the Idaho support WWAMI program. His specialty of training centers around his surgical training in Otolaryngology (ear, nose, and throat) and Head and Neck Surgery at the Mayo Clinic in Phoenix, Arizona.
Equipped and trained with the cutting edge knowledge and skills in all aspects of head and neck surgery, Dr. Hall has special interests in an array of professional care services, including:


 Laryngeal care for the professional voice, voice disorders, laryngotracheal stenosis, and laryngeal cancer.

Sleep surgery including hypoglossal nerve stimulation (INSPIRE).

Facial plastic surgery including functional rhinoplasty and facial reconstruction.

Head and neck surgery including parotid, thyroid, and parathyroid surgery.

Chronic sinus disease.

Pediatric ENT (8 months of training at Phoenix Children's Hospital — 7th largest pediatric hospital in the country).
His colleagues at the Mayo Clinic describe him as extremely competent and caring with an easy, gentle bedside manner among any he treats.